Marketing Created Exclusively For Bridal Hairstylists & Makeup Artists
Turning Updos Into More Income
DOERS ↔ SIGNATURE STYLISTS ↔ SHAKERS
Hairstylists, Do You Want More Dream Clients & Make More Income?
There are an abundance of FREE online tools that are insanely powerful for growing your bridal beauty business. BUT to make them work long-term, there are business fundamentals & strategies that just aren't taught in Beauty School. Having these tools implemented is key to really growing BEYOND yourself and I'm here to teach you exactly how to do that!
SO, LET'S DO THIS!
⤈
From This:
Creating a brand for myself is HARD. - When I started as a freelance hair artist I didn't realize that I AM my own brand and business and what it really takes to market myself.
I always get likes and comments, but no new paying customers. - I feel like I'm always on social media, when is it going to pay off?

Am even posting the right content? - I keep trying to do what everyone else is doing online, but I can't seem to get the same traction as other stylists.
I've been at this for years and I'm still penny pinching. - I love what I do, but I just wish I could make more money doing it.

I'm too old for social media. - I'm afraid my friends and family will think I'm trying too hard to do the "young" thing.

I'm not tech savvy at ALL. - I feel like I missed that train…

To This:
Creating a brand for myself was so REWARDING. - Being an independent artist became less overwhelming once I knew my marketing was doing most of the dirty work for me.
My schedule is in demand. - I realized it's more about making real connections and not about how many likes & comments I get. Now, my schedule is booked out months in advance!
Clients love my content. - My clients are engaging with my content more because they feel a genuine connection.
I can't believe I'm making the money I've always dreamed of. - And I get to do it doing what I love.

I'm so glad I got out of my own way about using social media for my business. - I realized if I want my business to grow, I have to adapt with the times… and it's really not all that scary!

There are so many tools out there for us non-techies. - If I can do it, ANYONE can do it!
The Profitable Updo: Enrollment NOW Open!
>>> 8 Bite-Sized Modules
>>> 5 Bonuses
>>> Templates & Resources
>>> Checklists
>>> Video & Audio Training
>>> 1:1 Personalized feedback
>>> And so much more!

All without having to build a HUGE following on social media!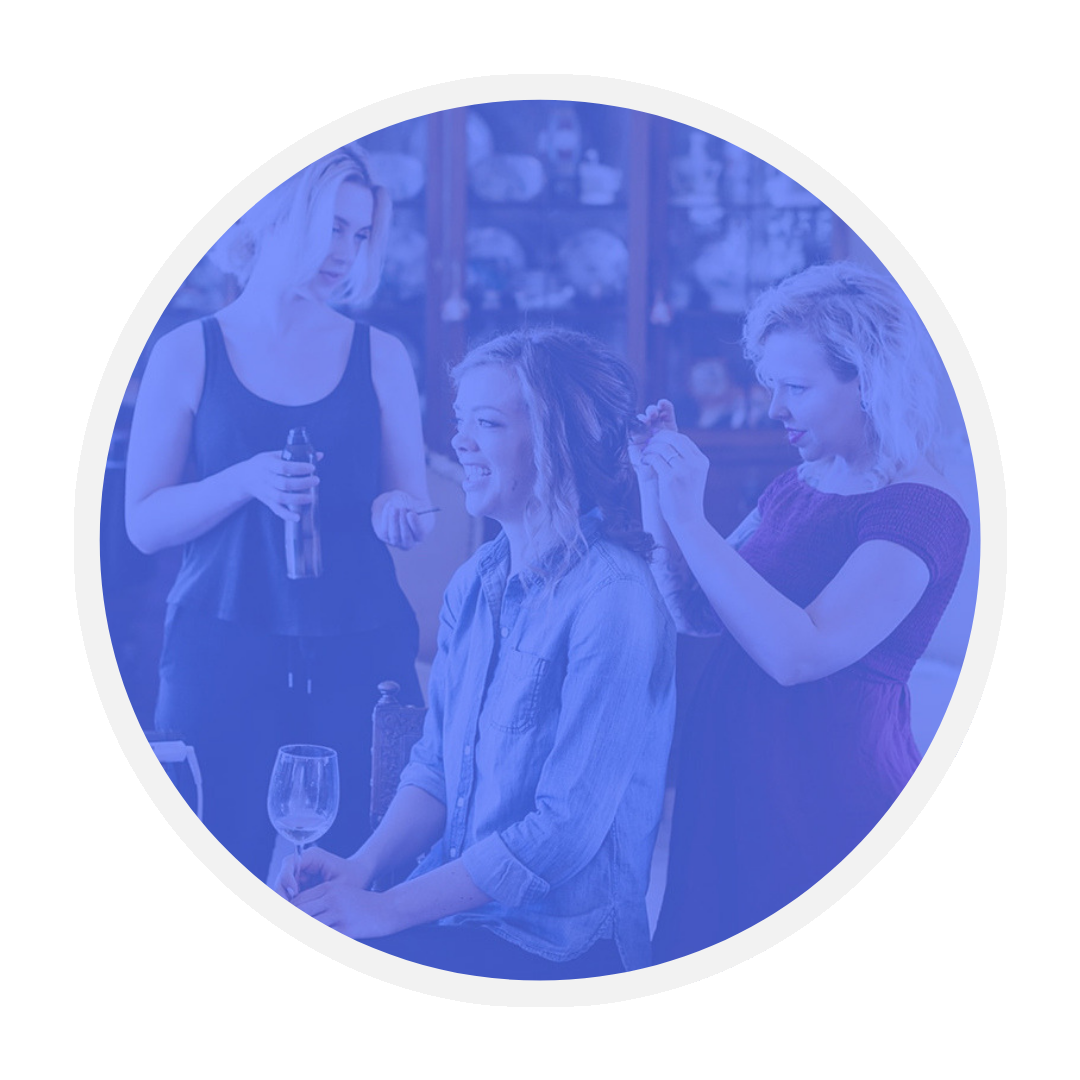 Attract Your Dream Clients
Build A Lifestyle By Design
With strategic and intentional marketing you can pull in those dream clients so that they are coming to you at will and filling your schedule.
Attract Your
Dream Clients
The reason you're not seeing growth is that you're not serving the right kind of people. I help you dial in on that so that you can serve more of your favorite kind of people doing what you love most.
Build A Lifestyle
By Design
Become the "go-to" person, the elite expert with an untouchable schedule that allows you to grow beyond yourself because there is more demand than you can physically supply.
Apply To Work With Renae 1:1
PLEASE CLICK THE BUTTON BELOW TO APPLY!
The Profitable Updo: FREE Workshop
The STYLE Formula: Captions Into Clients